Flexible base, can fit in variety of built-in hole

Sealed burner for easy cleaning

Has up to 5.2kW heat intensity
Top-notch brass burner
Fast ignition technology
Built-in flame failure device (Auto gas cut-off within 10 seconds)
Heat resistance tempered glass
Battery operated auto-ignition
Safety valve
Gas type: LPG
Gas pressure: 2800kPa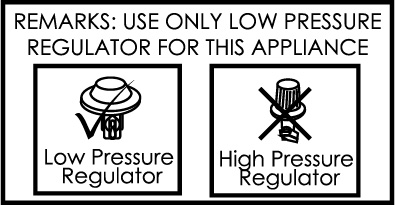 WARNING: This appliances must be installed in accordance with the regulations in force and only used in a well ventilated location. Read the instructions before installing or using this appliance. Forbid to place on the surface of combustible objects.